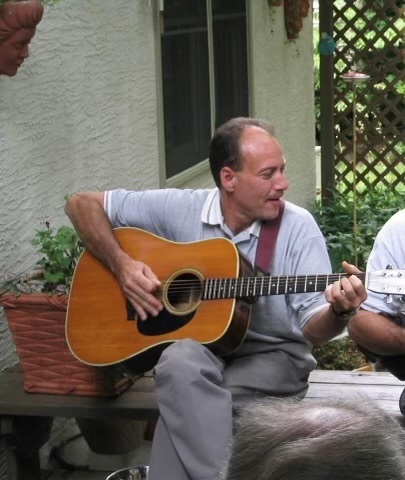 December 9, 1958 - September 5, 2022
Service
to be announced later
We mournfully announce the passing of Charles Okey Roush, 63, of Westerville, Ohio. Charley passed away on September 6, 2022, after a hard fought battle with cancer. Born to Okey Comstock and Martha Kerr Roush, on December 9, 1958, he graduated in the Westerville High School class of 1977 and later went on to attend Columbus Technical Institute, pursuing a degree in electronics. Charleys passion in life was music. His musical career began at age 11, when he performed the role of Winthrop in the Otterbein production of Music Man. He had perfect pitch, so he would give the cast members their pitches backstage! He enjoyed singing with SPEBSQSA (Society for the Preservation and Encouragement of Barber Shop Quartet Singing in America) and henceforth taught anyone gathered for any occasion how to sing barbershop tags.A truly gifted natural talent, trained as a pianist and Bassist, he taught himself to play guitar, and went on to become a singer-songwriter extraordinaire, making several recordings. Charley formed the Alum Valley Band, and played with other notables; Firewater, Partners Brothers and Friends, Tim Duffey and many others. He had a long career playing solo gigs and has enjoyed an enthusiastic following of fans and friends through the years. Charley is survived by his loving mother, Martha Kerr, (Tom Bay), brothers Dean Kerr Roush (Bridget Hille) and Peter Comstock Roush (Patricia Pearce), sisterElizabeth Roush Golden (David), and many cousins, nieces and nephews. The family will invite friends to celebrate his life with arrangements yet to be announced. In lieu of flowers please donate any amount however small or large to Alcoholics Anonymous, the American Cancer Society or donate items to the American Cancer Society Discovery Shop non-profit thrift store.
Condolences
Tonya Purcell - Sep 22, 2022
The songs from heaven will truly be filled with yet another one g Gods special voices. Your music & song filled my eart for so long i can still hear you. Your Friendship was golden. RIP Charlie & grace the heavens with your song.
Sue Buell(Staats) - Sep 22, 2022
My heart is broken . Memories of Charley and his music are precious to me. Thank you for your talent and kindness.