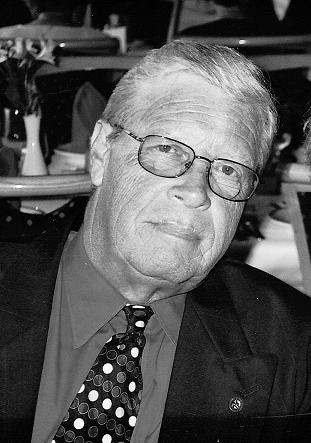 September 24, 1935 - December 1, 2014
Visitation
Thursday, December 4th from 5-8 p.m.
Service
Friday, December 5th at 10:30 a.m. Moreland Funeral Home
Burial
Northlawn Memory Gardens
McCAMMON
Carroll L. McCammon, age 79, of Westerville, Ohio, formerly of Dover, Ohio passed away Monday, December 1, 2014. Born September 24, 1935 in Woodsfield, Ohio. Carroll was a 1953 graduate of New Philadelphia Ohio High School. He moved to Columbus in 1979 to become Deputy Auditor of School Division for State Auditor. Retired in 1999 from the Ohio School Board Association. He also retired from U.S. Army as Command Sgt. Major in 1995; 535th military police unit. Preceded in death by his parents, John L. and Nellie (Reeves) McCammon and sister, Patsy L. McCammon. Survived by his wife of 52 years, Carolyn; son, Michael (Pam); daughter, Michelle (John) Gallagher; 2 grandsons, Quinn and Dane Gallagher. Friends will be received Thursday, December 4th from 5-8 p.m. at MORELAND FUNERAL HOME 55 East Schrock Road, Westerville where a service will be held Friday at 10:30 a.m.. Pastor Jerry Nussbaum officiating. Interment Northlawn Memory Gardens. The family would like to thank Mt. Carmel St. Ann's Hospice for the great care they received. In lieu of flowers donations may be made to Mt. Carmel Hospice 6150 E. Broad St., Columbus, OH 43213 or American Red Cross 995 E. Broad St., Columbus, OH 43205. Condolences may be made at www.morelandfuneralhome.com
Condolences
Fran Mason - Dec 4, 2014
We were so sorry to hear of Carrolls passing. Our thoughts and prayers are with you and your family. Fran and Dick Mason
marcia falor - Dec 4, 2014
Carolyn, I have thought of you often. I am so sorry to hear of your loss.
Mark Pawlak - Dec 4, 2014
Sorry to hear about loss!
Kim Kroh - Dec 4, 2014
The American Red Cross of Carroll, Harrison & Tuscarawas Counties send our deepest sympathy to a True Hero we wish to say "Thank You for his Past Service to Our Country."
Pam Walker - Dec 3, 2014
My thoughts are with all of you. I will miss my visits with Mr McCammon, I always enjoyed them.