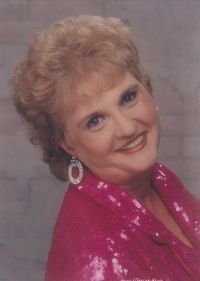 July 19, 1943 - January 23, 2012
Visitation
Thursday, January 26th from 12 noon to 1 p.m.
Service
Graveside Ceremony at Mifflin Cemetery (following visitation)
STEWART
Carolyn Marie Stewart, age 68, died on Monday, January 23, 2012. She was a lifelong resident of Columbus, Ohio where she retired from Ross Laboratories. She was preceded in death by her parents, Paul and Ruth Korbel. She is survived by four daughters, Kimberly (U.D.) Johnson of Middletown, Ohio, Marcella Kimble, LaiLoni (Arthur) Combest, Stacie (Timothy) Williamson; brothers, Paul (Sherri) Korbel and Gary (Diana) Korbel; sister, Ruth (Randy) Cheatwood all of Columbus, Ohio and a host of grandchildren, great-grandchildren, nieces and nephews. Visitation will be Thursday, January 26, 2012 from 12 noon to 1 p.m. at the MORELAND FUNERAL HOME 55 East Schrock Road, Westerville, Ohio 43081 followed by a graveside ceremony at Mifflin Cemetery, Gahanna, Ohio.
Condolences
kym johnson - Jan 25, 2012
All your grandchildern will miss you! Sumiyyah.Sidique.Lance,Lee.Lee,Mya. Shaun..SHAWNA.Ashley,Justin Jasmine Brandon
kym johnson - Jan 25, 2012
M€om,Nanny, your hard work and strengh will be missed.I will miss you not biting your tongue as you always said
I will remember when u took me to jamaica…..yea mon..what a fun experience.I will remember you being there for me and my kids when things were hard.I pray you didn't suffer.I will always love you. Tho your "GONE TOO SOON""always rememberYOU R NOT ALONE and I will always "REMEMBER THE TIMES" that we shared together.Sure, "I WANT YOU BACK" but it was your time to fly away and be with the LORD. Finally,you get to rest in peace. I LOVE YOU MOM.