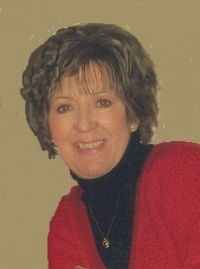 February 4, 1948 - August 21, 2013
Visitation
Saturday, August 24th from 2-4 and 6-8 p.m.
Service
Sunday, August 25th at 3:30 p.m. Grace Brethren Church of Polaris
SELF
Carolyn Self passed away Wednesday August 21, 2013 at home in Westerville, Ohio She was born in Corbin, Ky daughter of the late Josh and Ruby Henderlight Wyatt. She was the loving wife of Jon Self and devoted Mother to Joshua Self. Survived by brother, Frank (Mary Jo) Wyatt of Murphy, NC, sisters, Shirley (Joe) Scalf of Huntsville, AL and Patsy Greene of New Port Richey, FL sister-in-law Jacqui Thornburg of Ashland, KY, nieces and nephews Doug Scalf, Dave Scalf, Greg Scalf, Phil Scalf, Cliff Greene, Eric Greene, Steve Wyatt, Pamela Wright, Susan Vance, John Thornburg and a very special niece Holly Greene. She was preceded in death by her brother-in-law Bobby "Moe" Greene. Carolyn will be remembered for her hospitality, love and care for her family and friends. Friends may call from 2-4 and 6-8 on Saturday, August 24, 2013 at MORELAND FUNERAL HOME 55 E. Schrock Rd., Westerville, OH. Celebration of Life service will be on Sunday, August 25, 2013 at 3:30 pm at Grace Brethren Church of Polaris, 8225 Worthington Galena Rd., Westerville, OH of which she was a member. Graveside services will be held in Corbin, KY at Pine Hill Cemetery on Tuesday, Aug. 27, 2013 at 11:00 am. In lieu of Flowers donations to the Walk 4 Faith Through Young Life at 3857 N. High St. Columbus, OH 43214.
Condolences
Ralph Khourie - Aug 25, 2013
So sorry to hear of your loss. Fond memories remain of our days at my Eastland store. Will keep all of you in my prayers.
Elaine May - Aug 24, 2013
Jon and Josh, you are in my thoughts and prayers. God Bless.
Ron Petrella - Aug 23, 2013
Jon – Awfully sorry to read of Carolyn's passing. She was one of the nicest people I've ever known. She will surely be missed by many people. Sincere sympathies to you and your family.
Ron
Archie Griffin - Aug 23, 2013
Jon and family,
I am so very sorry to hear of your loss. Please know that my thoughts are with all of you during this difficult time. I am actually out of the country at this time or I would be there in person to pay my respects. I will keep your family in prayer.
With deepest sympathy, Archie Griffin
Tim Dickes - Aug 23, 2013
Jon
I am sorry to hear of the passing of Caroline. You and Josh have my condolences. Charlie David meetings have not run with the efficiency since she left.
Kay Mason - Aug 23, 2013
My heartfelt condolences to Josh and Jon. I am so very sorry for your loss. I will keep you both and all of the family in my prayers.
Beth Reifeis - Aug 23, 2013
You are in my thoughts and prayers. Josh, sending all my strength your way. Thinking of you.
-Mrs. Reifeis
Paulette Craig - Aug 22, 2013
I am so glad I got to spend a week at the beach in SC. It was a great time filled with so many memories. It was a great way to make friends with John And Carolyn. I send my love to Jon and to Joshua. I am thinking of you and your family and friends. Love Paulette