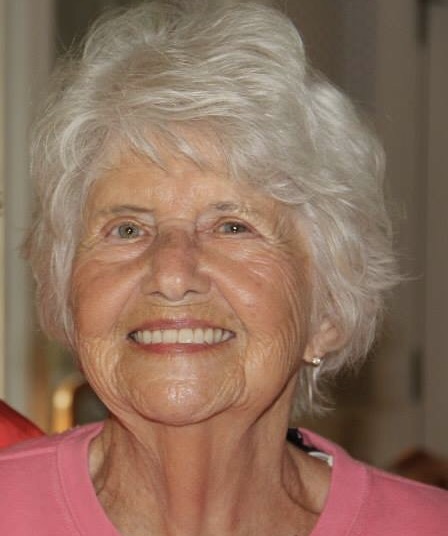 April 25, 1930 - March 3, 2017
Visitation
Sunday, March 5th from 1:30 PM-2:30 PM at Central College Presbyterian Chur
Service
Sunday, March 5th at 2:30 PM Central College Presbyterian Church Chapel
Burial
Maple Grove Cemetery
POWELL
Betty L. Powell, age 86, currently residing in Westerville, OH and a long time resident of Granville, OH peacefully passed away at St. Ann's Hospital in Westerville, OH on March 3, 2017. Betty was born April 25, 1930 in Brethitt County KY. Betty married the love of her life, Amos A. Powell in 1947. They settled in Ohio and raised their 3 children: Lana, John and Joe. Betty was a devoted and loving mother to her 3 children. She enjoyed time with her family, traveling, bingo and playing cards with friends. Betty worked at Taylors Drug store in Granville, OH and enjoyed her community. As an active member of Centenary United Methodist church Betty loved the Lord and serving others. Betty was known for her feisty yet good sense of humor and will be missed by all the knew and loved her. Betty was the beloved wife of the late Amos A. Powell, devoted mother of Lana Powell McMullen of Powell, TN and her husband Ken, John E. Powell and his wife Tina of Westerville, OH, and the late Joseph G. Powell. Betty had 4 beautiful granddaughters, Melinda McMullen Sharp and husband Terry, Carrie McMullen Robertson, Kirby Powell Roads and husband Kevin, and Samantha Powell. Betty had 4 great-grandchildren who had her heart, Jake Sharp, Cooper Sharp, Avery Robertson and Cora Roads. She was a loving sister to Glenna Neace Avellone and Joe Niece Krause. Family and friends will gather at Central College Presbyterian Church Chapel, 975 S Sunbury Rd, Westerville, OH 43081 on Sunday, March 5th for visitation from 1:30-2:30pm followed by a service at 2:30 p.m., Rev. David M. Redding, officiating. Interment Maple Grove Cemetery, Granville, OH. Condolences at morelandfuneralhome.com.
Condolences
Barb Nelson - Mar 5, 2017
I worked at 'Joes' at the time Betty lost her dear son Joe and I stayed on to help her through. Betty was a fire to be recond with and a heart of gold. I will never forget her strength. Peace for all her family.
Diane Rogers - Mar 5, 2017
So sorry to hear of Betty's passing.i remember her as a good person and helping others. I'm glad we went to lunch with her not too long ago. She was a sweet and loving friend… we will miss her. Sorry for your loss. ❤
All of the Abel Family - Mar 5, 2017
So Sorry About your Loss !
All are in our Thoughts & Prayers !
Sally Brigham - Mar 5, 2017
I'm sorry to hear of your loss. Betty was a bright and cheerful person to everyone. I recently drove up over Burg and wondered about her. I had no contact numbers so I said a little prayer that all is well. I know you are blessed with many good memories…..what a blessing!!!
Philip Waite - Mar 5, 2017
I remember Betty being so nice when I would see her at Taylor's drug store. I later became good friends with Joe and got to know Betty and Amos personally. Both were fine people and Betty will be missed by by all. God bless Betty.