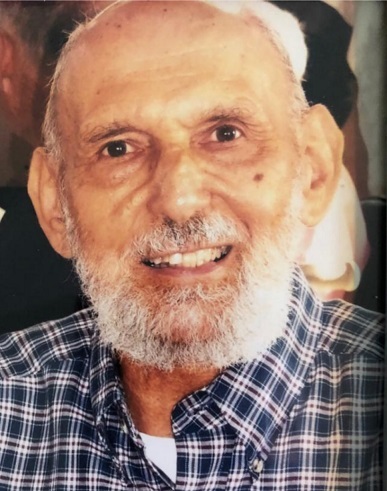 July 20, 1929 - May 12, 2022
Visitation
Saturday, May 21st from 1-3 p.,m. at Moreland Funeral Home
Service
Saturday, May 21st 3 p.m. at Moreland Funeral Home
Arthur C. Fograscher, age 92, died peacefully on Thursday May 12th, 2022. Art was born on July 20th, 1929 in Cleveland Ohio to Romanian immigrants George and Susie Fograscher. He is survived by his devoted wife of 64 years Joycelyn, his son Jim (Barbra) and his daughter Ann Baucum (Brian), his grandchildren Christopher (Kate), Kevin (Amanda), Jenna, Cassidy (Seth), Nicolas, six great grandchildren Abby, Colton, Sophia, Sebastian, Parker, and Gracie Mae, and beloved friend and care-taker Beth. Arthur was a Korean war naval veteran, retired Columbus school teacher, and avid biker, hiker, swimmer, and camper. Arthur's legacy includes a life well lived, a peaceful ending, and a loving family well cared for. The family will receive friends, dressed in colorful festive clothes, at Moreland Funeral Home, 55 E. Schrock Road, Westerville, from 1-3 p.m. on Saturday May 21st with a memorial service at 3 p.m.
Condolences
Ann Gerckens - May 22, 2022
Forever grateful for all the hours Art volunteered with Columbus AYH, the Columbus Outdoor Pursuits.
David M Rice - May 19, 2022
I offer my condolences to the family of Mr. Fograscher. He was my Algebra I teacher at Northland High School. I enjoyed his class and he was a nice man. Sorry for your loss.
John Donnan - May 18, 2022
While I did not know Mr. Fograscher, I know his son well and that speaks volumes about Mr. Fograscher, that and the information about his life and family. His "dash" clearly mattered and Jim continues to impact the employees and families of Kaiser Aluminum. My thoughts and prayers are with the family.
Julie Ceder - May 17, 2022
I didn't know Mr. Fograsher, but I know his son Jim and his legacy certainly lives on in him and all his children, grandchildren and great grandchildren. May he sleep in heavenly peace.