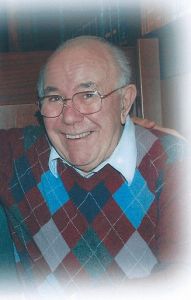 May 31, 1928 - November 7, 2011
Service
Saturday, November 12th at 3 p.m. Moreland Funeral Home
OLDHAM
Anthony "Tony" Oldham, age 83, of Westerville, Ohio passed away Monday, November 7, 2011 after a brief illness. World War II veteran of the British Army. Instructor for the U.S. Coast Guard Auxillary. Founder and former owner of the Scientific Instruments Center. Survived by his wife of 44 years, Maxine; children, Brenda (Mike) Anderson, Robert (Dana) Oldham and Marguerite (Brian) Endres; many wonderful grandchildren and 2 delightful great-grandchildren. A celebration of life service will be held 3 p.m. Saturday, November 12th at the MORELAND FUNERAL HOME 55 East Schrock Road, Westerville. Rev. Tim Crisafulli officiating. In lieu of flowers, donations may be made to Faith Mission Shelter, 315 E. Long Street, Columbus, OH 43215 or The Salvation Army, 966 E. Main Street, Columbus, OH 43205.
Condolences
Greg Kenney - Nov 15, 2011
On behalf of The United States Coast Guard Auxiliary, Please accept our condolences for
your loss. Sincerely, Chaplain Greg Kenney
Division 18 USCGAUX.