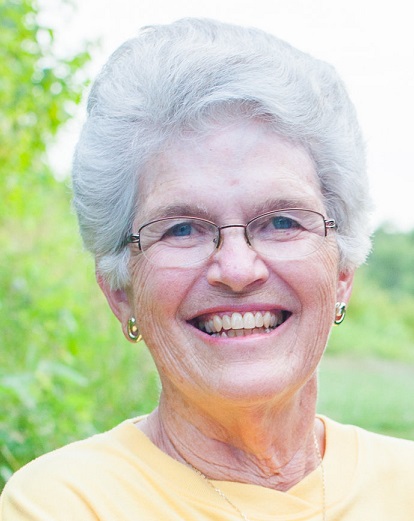 May 16, 1944 - February 14, 2018
Service
Saturday, March 17 from 2-4 p.m. Shepherd's Hall at Centenary Methodist Church
Ann H. Bird, 73, of Granville, Ohio died on February 14, 2017. She was born on May 16, 1944 to Robert (late) and Betty Ann (Christy) Herrmann in Denver, CO.
Ann was known in the community for her presence at the Granville Farmers Market with her family's farm stand for the last 23 years and hand delivering eggs on her weekly "egg route." Her devotion to the community, her friends, and her loving family will be greatly missed.
Ann is survived by her Mother and beloved husband, Tom and their four children Christy (Rob) McKie, Scott (Seana) Jones, Lee (Lindsey) Bird, and Bryn (Brian Walsh) and their eleven granddaughters Katie, Carrie, Kelly, Olivia, Ella, Sophia, Claire, Addison, Palmer, Emlyn and Paige.
Her family would like to extend a special thank you to The OSUCCC – James Thoracic Oncology team for their heroic and compassionate care over the past five years allowing for many more memories.
Memorial Contributions may be made in her honor to P.E.O. Program for Continuing Education P.E.O. Executive Office Treasurer's Dept. 3700 Grand Ave. Des Moines, IA 50312 or online: www.peointernational.org.
In keeping with our Mother's weekly pizza lunch tradition, the family will hold a Celebration of Life and Pizza Party on March 17th from 2:00 – 4:00 in Shepherd's Hall at Centenary United Methodist Church in Granville, OH.
Condolences
Kathy Standley - Mar 1, 2018
I am heartbroken about Ann's passing. You have my deepest sympathy. I cherished her friendship. She was a caring, kind and gentle woman. We enjoyed many chats over the years at the market, during egg deliveries or on the phone. I will cherish those chats about our children, our travel, how the chickens were (or were not) laying, and what fresh vegetables were available. God bless all of you and may your memories of Ann bring you joy and peace.
rick stewart - Feb 27, 2018
Dear Tom and family our thoughts and prayers go out to you all Ann was such a loving caring lady she will be truly missed but we know she will have a special place in heaven always watching over you all free from pain.Sincerely Rick Stewart and family
Familia Suarez - Feb 27, 2018
Dear Bird Family,
Thank you for sharing the memories of your beloved with us. Mrs. Bird sounds like a lovely, caring person. I regret that I never met her. Perhaps we will meet in paradise where Mrs. Bird will be raised to perfect health and vigor – for our Loving Heavenly Father has promised at John 5:28&29 that there is going to be a resurrection. To learn more, please visit www.jw.org and search "resurrection". I wish you all peace and comfort during your time of grief.
Pat Deering - Feb 24, 2018
I hope all of you find peace in the great memories you have. Pat & Keith
Barbara Sinsabaugh - Feb 24, 2018
Ann was one of the nicest ladies that I have every known. I cherish her friendship.
Barbara Sinsabaugh
Paul Mixa - Feb 23, 2018
Our deepest sympathies to the whole family! We will all miss your mom, she was a wonderful person!
Regards,
Paul, Piper, Chef Jon and the Bon Appetit Family
Bruce and Julia Rooke - Feb 22, 2018
Your mother was, and will always be, a very special woman. I (Julia) will never forget a day when, despite all she had to do, she took time out for tea at her picnic table when I was going through a hard time. She always made time for others. Our prayers are with you!
Julia and Bruce