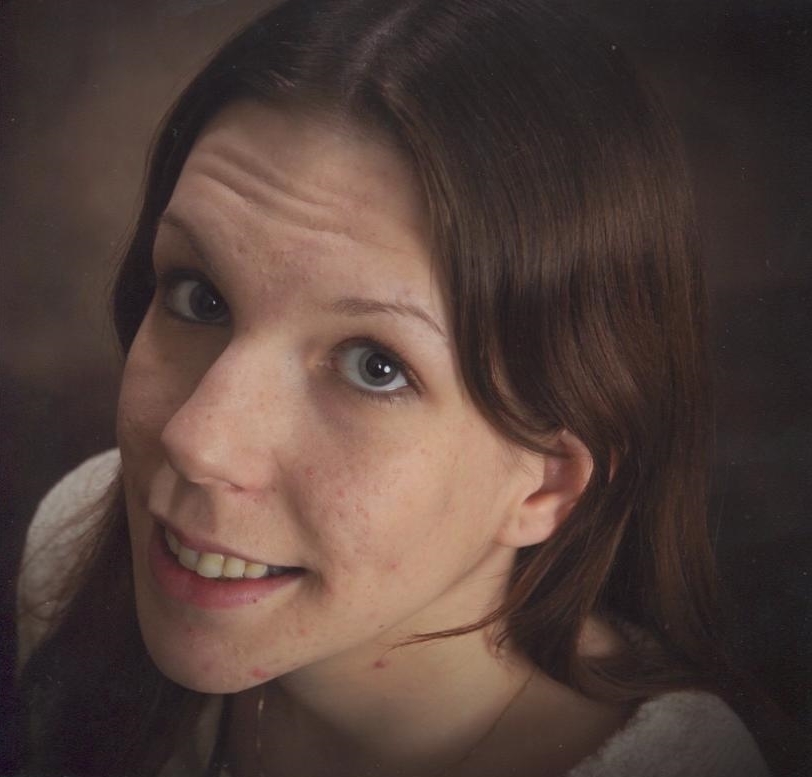 October 30, 1985 - September 15, 2016
Visitation
Sunday, September 18, 2016 from 2-4 p.m. at Moreland Funeral Home
Service
Monday, September 19, 2016 1:30 p.m. at Moreland Funeral Home
Burial
Cheshire Cemetery
DELLA FLORA
Amanda Della Flora, age 30, of Columbus, OH passed away September 15, 2016. Survived by her mother, Patrice; son, Jaxson Carl Morgan; grandmothers, Mildred Della Flora and Betty Jane Antritt; other relatives and many friends. Preceded in death by her father, Carl R. Della Flora, Jr.. Friends may call at the MORELAND FUNERAL HOME, 55 E. Schrock Road, Westerville, Sunday 2-4 p.m. where service will be held Monday at 1:30 p.m., Pastor Tom Keene, officiating. Interment Cheshire Cemetery.
Condolences
The Kindred's - Oct 15, 2016
We were saddened to hear about Amanda. Please accept our heartfelt sympathy for your loss. May God help the family cope. Amanda will be missed.
Sandra Campbell - Sep 28, 2016
To the Della Flora Family,
I am so sorry to hear of your loss. It was never God's intent for man to die and he will soon eliminate death forever. Revelations chapter 21 verses 3 and 4. Soon Jesus' words regarding the earthly resurrection found at John chapter 5 verses 28 and 29 will allow us to welcome back our loved ones to a paradise earth and live forever, Psalms 37 verse 29. I hope that these scriptures bring you comfort and encouragement.
Warmest Regards,
Sandy
Stephen Woody MT retired - Sep 26, 2016
Mildred. You have been tested again and I'm sure this loss will further strengthen your faith. My deepest condolences in your loss.
Lu Wellman - Sep 19, 2016
Patrice,
My deepest sympathy to you and your family at the loss of your daughter Amanda. May God bless
and comfort you at this difficult time. My
prayers are with you. We worked together years
ago at Willow Brook Christian Home on Lazelle
Road. Take care. Lu Wellman
Roneil Graham - Sep 18, 2016
So sorry for your loss. May God grant you peace and comfort during this time. God Bless. I will continue to keep the family in my prayers.
Roneil Graham
vivian rankin - Sep 18, 2016
Condolences and Prayers are in Divine order to the family of God's Dearest Angel Amanda who has gone home to Glory to be with the Lord. May God give you comfort and peace which surpasses all understanding. God bless.
Desma Bennett - Sep 17, 2016
I was honored to have met Amanda & have many hallway conversations with her at Winterset. She was her son's champion & will be greatly missed. Our prayers are with you & your family. May God's comfort, grace, peace & love be yours.
Angel Proctor & Sons - Sep 17, 2016
My heart is truly broken to find out that our dearest Amanda has gone to be with the Lord. Our families have been tied together since this beautiful young lady was 3 yrs old..My sons and Amanda were like sister and Brothers and together everyday in their younger years. Patrice, I couldn't ask for a better friend/sister and if you need anything I mean anything don't hesitate to ask . Amanda and I chatted often by text or face-book up until the beginning of this month, I guess just the hustle and bustle of daily business interrupted us. I am just happy that the last text we shared ended in I love you Amanda, her response was, And I love you more. She will always be remembered and truly missed by our family. An awesome Mom and wonderful Daughter. Fly high baby, I'm sure Daddy was there to greet you as you transitioned into heaven. Will always love you, MORE.
Jill,Nicole Melinda - Sep 17, 2016
Needless to say Nicole Melinda and me especially are in shock..no words can express what we are feeling much less what you must be going through. Just know you are in our thoughts and prayers.
Renee Hamilton - Sep 17, 2016
The hearts and thoughts of my family are with you all during this time. If you or Jaxson need anything mom all you have to do is say the word. We love you both very much and we will miss Amanda and the joy and love she brought into our lives for the rest of our days.
James Culcleasure - Sep 17, 2016
Deeply saddened by your family's loss! I just had a convo with Amanda on my birthday…September 8th, and still in shock! Amanda was my best friend of 26+ years!!! You will be forever missed and loved!!!!
Ahesa Jackson - Sep 17, 2016
Dear Della Flora family, I'm so sorry about ur loss. U guys will b n my prayers…
Laura Bass - Sep 17, 2016
I'm deeply saddened by the loss of this amazing young lady. Heaven has truly gained and angle with golden wings. Amanda was a wonderful mother dedicated to the love of her life, Jaxson. My thoughts are with both Jaxson and Patrice during this most difficult time. May God give you strength, comfort and peace. God grant the family comfort in knowing Amanda is with our Lord and Savior and in the arms of her beloved father. God Bless
Ryan M Nadeja - Sep 17, 2016
To Amanda's loving family. Sorry for your loss. If you need anything I'm here for you. She was a great mom and friend. She will be deeply missed.