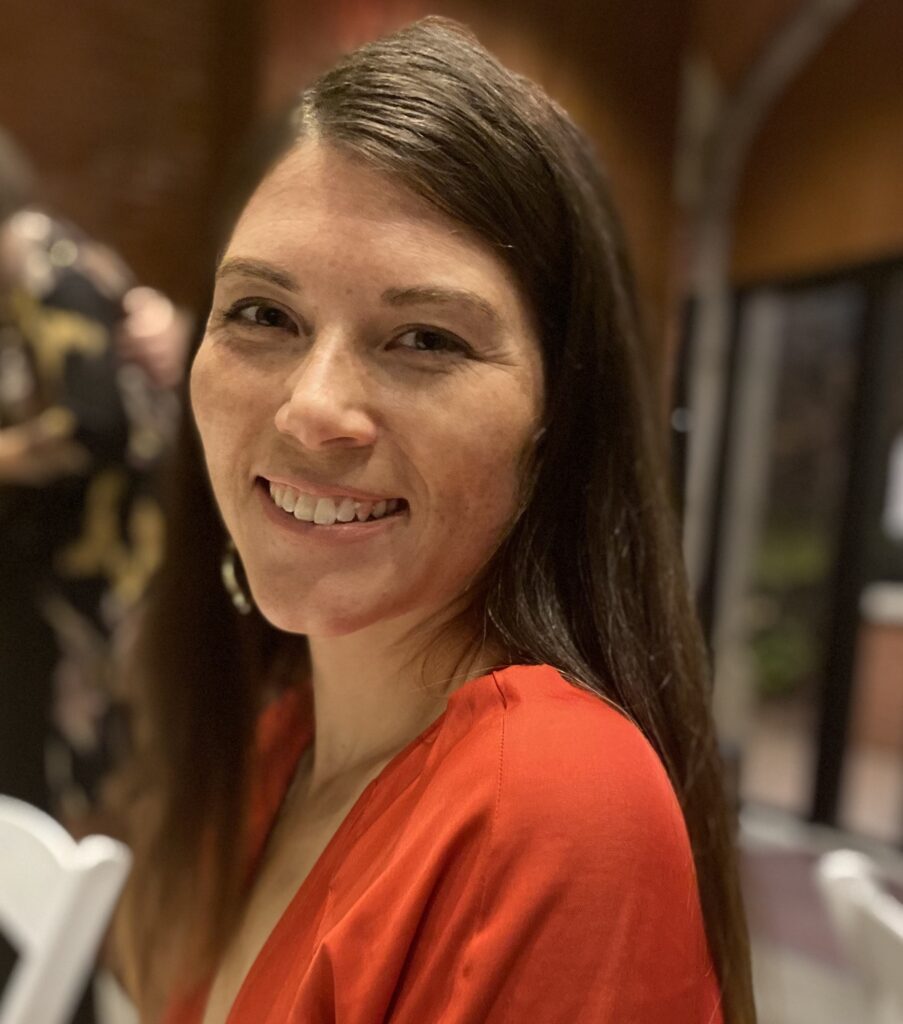 June 12, 1993 - March 3, 2023
Visitation
Saturday, March 18, 2023 from 9:30- 11:00 a.m. at Rock City Church Polaris
Service
Saturday, March 18, 2023 at 11:00 a.m. at Rock City Church Polaris
Allison Nicole Custer, 29, was welcomed into the loving arms of her Lord and Savior, Jesus Christ, on March 3, 2023 after an undiagnosed spleen issue.

Allison was born June 12, 1993 in Columbus, Ohio. She attended Tree of Life Christian schools and graduated from Worthington Christian High School in 2012.

Allie attended Indiana Wesleyan University where she earned a bachelors degree in education in 2016 and a Doctor of Occupational Therapy (OTD, OTR/L) in 2020. She also played soccer for the IWU Wildcats and co-founded the IWU chapter of Fellowship of Christian Athletes. Allies graduate research was published in The American Journal of Occupational Therapy, 2020.

Allie practiced pediatric Occupational Therapy in Columbus, OH, Charlotte, NC and most recently in Maui, Hawaii. Allie was passionate about her work and the countless special needs children that she helped. Aside from her work, Allie loved her family and friends and spent her time being involved with various local churches, charitable organizations and small groups. Allies joy was contagious as she brought people together for community service, fun and adventures in every place she lived.

Allie is survived by her parents, Curt and Janet Custer of Westerville, OH; sister, Stephanie Crosby; brother, Jacob Custer; brother-in-law, Adam Crosby; sister-in-law, Liz Custer; nieces, Addison Crosby and Lillyan Custer; nephews, Lucas Crosby, Greyson Custer and Bodie Custer; maternal grandfather, Glenn Rudicil of Franklin, OH; paternal grandparents, Robert and Charlotte Custer of Pemberville, OH. She is also survived by many loving aunts, uncles and cousins who will miss her greatly. She was welcomed home by her maternal grandmother, Mona Rudicil.

A celebration of Allies life will be held on Saturday, March 18th at Rock City Church Polaris - 2150 E Powell Rd, Columbus, OH 43240 with visitation beginning at 9:30 AM, Service following at 11 AM EST.
In lieu of flowers, donations can be made to the Recreation Unlimited Foundation in honor of Allies desire to support special needs children. https://columbusfoundation.org/the-giving-store/nonprofit-directory-listing/RecreationUnlimitedFoundation/128
Condolences
Michelle Bangel - Mar 18, 2023
Words cannot express how sorry I am to hear about Allie's passing. I attended OT school with Allie and had the privilege of getting to know her during our time together at IWU. She was such a joy to be around and was a light to all who she encountered. Such a free-spirit and a blessing to many. I know she touched the lives of so many. Lifting you all up in my prayers and thinking of you often.
Peggie Bell - Mar 18, 2023
To the Custer family: I had the privilege of having Ali in my English class when she was a senior at WCHS. She was a bright, vivacious, loving young woman whom I will always remember. I'm not surprised that she was so passionately involved with special needs children, as she was such a kind and loving woman. It's hard to understand why our Lord called her Home so soon, but His ways are not our own. She is enjoying all that we are yet waiting for, and she is healed and Home forever. Her mansion was ready. Praying for her family and friends who were so blessed to know her.
David Durham - Mar 18, 2023
Allie brought her light to the kids in the JT Williams neighborhood in Charlotte when volunteering with the Adopt-A-Block program of the Charlotte Mecklenburg Dream Center. I remember her sitting on the tarp with the young girls in the neighborhood and interacting with them through nail painting, games or crafts. She made the kids feel loved by letting them decide what to play, and then playing *with* them (including basketball). In the physical realm, I am disappointed I won't see her again, but in my spirit I am thankful that she gets to be with Jesus for eternity.
Bianca - Mar 17, 2023
Allie was incredibly kind to me and my son. We were very fortunate to have had a chance to work with her and to get to know her. She will be missed. Our heartfelt condolences you.
Ivo - Mar 16, 2023
Curt, All our thoughts and prayers are with you and your family.
Katie - Mar 16, 2023
My son was fortunate to have Allie as a PT while in Charlotte. From our first introduction it was clear she was in the right field. Allie was always smiling and supportive.She has such a loving heart and a gentle spirit that will be missed. She was truly an amazing person. I am sorry for your lose. May her memory be a blessing.
Rev. Dr. Harold Hazen - Mar 16, 2023
My most sincere condolences for your tragic loss. I knew Allie through my granddaughter Caitlyn who played soccer with her at IWU. in the Sovereign will of God the world has lost a powerful witness for Christian love and service. I'm so sorry for your loss.
Patrice Goodermont - Mar 15, 2023
My prayers go out to Allie's family. She was a dear co-worker. So kind, compassionate and humorous about and with our special needs children that we shared servicing. Her laughter, willingness to pitch in and expertise will be missed.
Lanny Ross - Mar 15, 2023
So sorry to hear the news about the passing of your daughter. My God give you all His strength to carry on!
Mary Winkler - Mar 14, 2023
I only knew Allie through my daughter Jessica, who enjoyed many fun times with her and loved having her as a special friend. I'm heartbroken for your family and am lifting you all up in prayer. God certainly blessed you with a wonderful daughter. My heart is sad but I'm rejoicing that she knew and loved Jesus.
Jessica Rose - Mar 14, 2023
I've known Allie since the 5th grade through vineyard. She has always been kind to others and me and a blast to be around. I am sad. I know she is in heaven I'm sorry your your loss I am praying for Allie's family.
Doug Morris - Mar 14, 2023
When I heard of Allie´s early home going, I was in the country of Belize with a group of IWU occupational therapy students. Almost exactly four years earlier, I had been sitting in the same place with Allie and some of her classmates from IWU. Allie was a bright light for the Lord in Belize and while she was in our OTD program. I am truly grateful to have known and taught Allie during her all-too-short life. I am heartbroken for the Custer family. Doug Morris (IWU)
Roxanne Bellamy - Mar 14, 2023
My deepest condolences for your loss. Allie brightened every space she entered here at our elementary school in Maui. She is a true gift. Prayers and blessings through these times.
Z Siddiqui - Mar 13, 2023
Curt, Janet and family, I am so sorry for your loss. God Bless, Z
Julie Nirvelli - Mar 12, 2023
To my sweet family - I am so sorry to hear this news. You must all be heartbroken and in shock. Sending hugs and prayers to all of you. Love, Julie & Dezi
Cathy Dybdahl - Mar 12, 2023
How heartbreaking!! Sending prayers for strength and comfort. 😥
Bill & Lois Weston - Mar 11, 2023
We had no idea of all Allie's accomplishments. She is still getting her rewards in heaven & will be for a while for all the works she did for the Lord. We always enjoyed being around her & will think about her and you often.
Sally Byers - Mar 11, 2023
My prayers for your entire precious family.
The Bugenstein family - Mar 11, 2023
Although no words can take away the sorrow that you share. May it be comforting to know we care and wish you peace.
Jim Carter - Mar 11, 2023
I'll always remember the day you brought Allie to our house. I had a chance to talk with her and was so struck by her kindness, intelligence and warm personality. The world is a better place for Allie having been a part of it. Please accept Ann's and my condolences.
Jessica Gilbert - Mar 11, 2023
My heart breaks for your family. Daughters taken too soon, but now in the arms of the father. My sweet sister Audrey well welcome her with open arms. Prayers and Love!
Peggy Mefferd - Mar 11, 2023
Dear Janet and Curt, I am so very sorry for the loss of Allie. Sending healing prayers to you and your family.
Jody Martin - Mar 11, 2023
Janet & Curt, Words cannnot express my sincere sorrow for your loss. I want you all to know that your family is in my prayers.