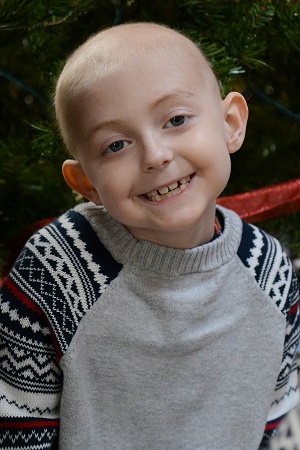 May 18, 2008 - February 19, 2016
Visitation
Tuesday, February 23rd from 6:00 PM-8:00 PM at Moreland Funeral Home
Service
Wednesday, February 24th 10:00 AM Westerville Community United Church
Burial
Sunbury Memorial Park
WELLING
Aiden Christopher Welling, age 7, of Westerville, a student at Whittier Elementary School, went into the loving arms of Jesus after a courageous three and a half year battle with cancer at his home on Feb. 19. He is survived by his loving parents, Brian and Cara Welling, his incredible big brother Owen, doting grandparents: Eileen and Shannon Thompson; Roger Stephens and Charlotte Dodds; and Mary Ann Welling; many aunts, uncles, cousins and Aiden's faithful Army. Preceded in death by his grandmother, Sylvia Christine Stephens and grandfather, Donald Welling. Friends and family may pay their respects at the MORELAND FUNERAL HOME, 55 E. Schrock Road, Westerville, on Tuesday, February 23, from 6:00-8:00 p.m.. Services will be held in his honor at WCUCC, 770 County Line Road, Westerville on Wednesday, February 24 at 10:00 a.m. followed by interment at Sunbury Memorial Park Cemetery. Guests are then invited to a luncheon at WCUCC. In lieu of flowers, the family kindly asks that you make donations to Children's Neuroblastoma Cancer Foundation or to Make-A-Wish Ohio, Kentucky and Indiana.
Condolences
Uncle Mike and Aunt Claudia - Feb 27, 2016
All of our continued prayers and love for healing and comfort. Rest in the hands of the Lord sweet Aiden.
Marty & George Penoff - Feb 23, 2016
Cara & Brian,
Sorry to hear of Aiden"s passing at this time while we are away and personally share our condolences.
Our thoughts and prayers are with you.
The Penoffs
Faye - Feb 22, 2016
We all loved Aiden and he will be greatly missed. Thank you for allowing me the honor of helping to care for him. You are in my prayers.