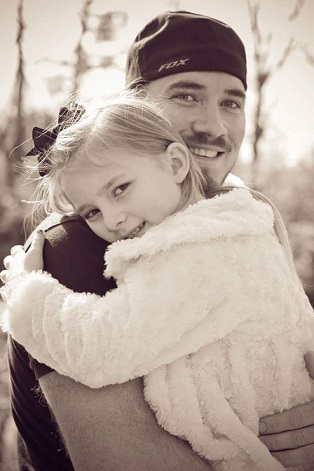 June 21, 1985 - February 25, 2018
Visitation
Wednesday, February 28th from 2-4 and 6-8 p.m. at Moreland Funeral Home
Service
Thursday, March 1st at 11:00 a.m. at Moreland Funeral Home
Adam Dale Kemp, age 32, of Columbus, OH passed away February 25, 2018. Adam enjoyed playing basketball and softball and he was an avid sports fan, especially watching his nieces and nephew participate in sporting events. He also enjoyed spending quality time with his family. Survived by his daughters, Brianna and Braylin Kemp; mother, Valerie Koker; father, Allen Kemp; sisters, Erica (Dan) Stern and Tina Karshner; nieces and nephew, Kendle, Areyana, Lily, Kenley and Aubrey; grandparents, Nancy Kemp, Carolyn Koker, Richard and Barb Koker. Preceded in death by grandparents, Dale Kemp and Maxine Wade. Friends may call at the MORELAND FUNERAL HOME, 55 E. Schrock Road, Westerville, Wednesday 2-4 and 6-8 p.m. where service will be held Thursday at 11 a.m., Pastor David Gossard and Matthew Gossard, officiating. Interment Blendon Central Cemetery.
Condolences
Beatrice Mitchell - Feb 28, 2018
My sincere condolences to the family at this time of loss. Losing the ones we love is never easy. The Bible describes death as an enemy, and how fitting since it brings so much pain. But there is someone who is stronger than death. God promises to actually swallow up death forever and wipe the tears from all faces.(Isaiah 25:8) He will remove the causes of suffering and dry our eyes. Those we have lost will be brought back to life, with the hope of living forever. Be comforted in knowing that past all the pain, there is a bright hope for the future.
Michael L Koker - Feb 27, 2018
Valerie and family. May our Lord bless and comfort you and your family during this time of grief. Our sincere condolences.
Shirley, Michael and Joseph Koker
Beth Calcidise - Feb 27, 2018
Valerie, I am so sorry for the loss of your son. My sincerest sympathy you and your family.
Beth Calcidise
Susan Kearns - Feb 27, 2018
Valerie and Family, I am so sorry for your loss, my thoughts and prayers are with you.
Cynthia Ann Manering - Feb 27, 2018
Valerie and the girls, I'm so sorry. My thoughts are with you all. Praying God will comfort you during this sorrowful time. Adam was a great person and he will definitely be missed by everyone. I love you all. I'm sorry I couldn't be there. God Bless!