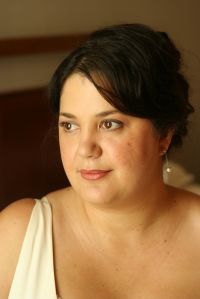 November 15, 1972 - December 17, 2012
Visitation
Thursday, December 20th from 2-4 and 6-8 pm
Service
Friday, December 21st at 10:30 am Blendon Central Cemetery Chapel
DIPASQUALE
Michelle DiPasquale, age 40, of Columbus, Ohio, passed away Monday, December 17, 2012 after a courageous battle with lung cancer. Michelle was a loving mother, wife, daughter, sister and friend. She tied together many circles of friends with her generous spirit and loving heart. She is survived by her husband, Andrew Dylan Ball; son, Dylan Douglas Ball; parents, Nicola and Cecelia DiPasquale; sisters, Angela (Nick Slupski) DiPasquale and Tania (Jason Stults) DiPasquale; brother, Nick (Melissa) DiPasquale; niece, Adelina Stults; nephews, Jacob and Gabriel Slupski. Left to cherish her memory, aunts, uncles, many cousins and extended family. Preceded in death by loving grandmother, Betty Lee Esquinas. Michelle's family would like to extend a special thank you to the care team at the Zusman House. Donations to Zusman Hospice can be made to Wexner Heritage Village, Developmental Office, 1151 College Avenue, Columbus, Ohio 43209. Visitation will be held Thursday from 2-4 and 6-8 p.m. at the MORELAND FUNERAL HOME 55 East Schrock Road, Westerville. Family and friends are invited to meet at the funeral home on Friday at 10:00 a.m. to join the procession for the service at Blendon Central Cemetery Chapel at 10:30 a.m..
Condolences
Jackie, Gary, Doug & Damien Brandon - Dec 19, 2012
Our thoughts and prayers are with you and the entire family. Michelle was and still is our wonderful Angel!
Jackie Marburger - Dec 18, 2012
Cecelia, My deepest condolences to you, and the rest of the family. Jackie