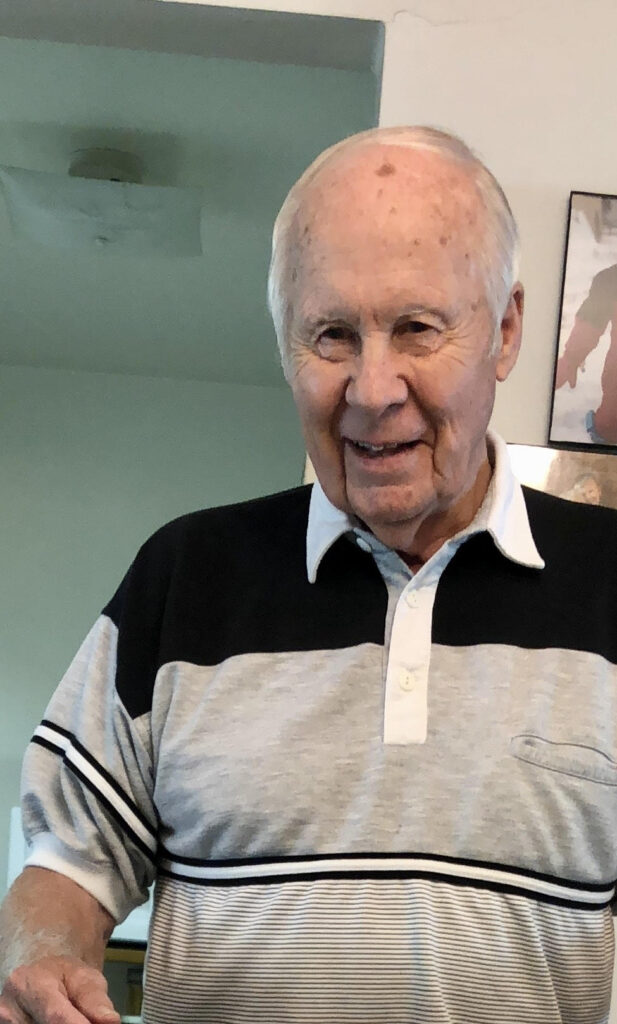 June 14, 1931 - May 5, 2023
John Robert Gibson, beloved husband, father, and neighbor, 91, passed away May 5, 2023. John is preceded in death by his wife of 65 years, Nellie Jane (Blanton) Gibson. He is survived by children Jill Ellen (Alex) Watson, John Mark (Vicky) Gibson, and Scott Allen Gibson as well as many grandchildren, great grandchildren, and great great grandchildren; including grandchildren Whitney Jane (Derek) Robinson, Michael Gibson and Michelle Gibson and great grandchildren Derek Ronin Robinson and McKenna Robinson. John is also survived by brother Paul Gibson and favored cousin Sherry McCormack. Throughout his life, John had many adventures which he loved to recount to anyone who enjoyed a good tale. John served in the U.S. Army where he was stationed in Korea and Japan among other places and earned the final rank of Sergeant E-5 as well as the National Defense Service Medal, Korean Service Medal, 2 Bronze Service Medals, and the United Nations Service Medal. He was also a 60+ year member of the Grand Lodge of Ohio. John was an avid fisherman for his entire life, which was a passion he instilled in his children and grandchildren and is a tradition that the family will carry on. He loved dogs, gardening (especially tomatoes) and spending as much time as possible with his family. He was the type of neighbor you hoped you would run into and the kind of father and grandfather you would expect from a beloved childrens book. In honor of John, a private family graveside service will be held Friday, May 12 at 1:00 p.m. at Pioneer Cemetery, Westerville, OH. Condolences may be left at www.Moreland funeral home.com.
Condolences
Terry N Trapp - May 11, 2023
Jill, sorry for your loss. Your dad was a good old boy.Hope you and Alex are well.
Cathy (McKenzie) Gongwer - May 11, 2023
Mr. Gibson was one of my dad's (Dick McKenzie) favorite people at McKenzie's Fine Foods. I have so many memories of working with Mr. Gibson and also memories of store picnics and parties! . He was a great manager and taught everyone to serve the customer. Our family respected and enjoyed your mom and dad. We know he left a legacy for future generations.
Matthew Wilson - May 10, 2023
Whitney and family - So sorry for your loss. Grateful your grandfather served our country. I'm sure he'll be missed.
Jennifer Dryer - May 10, 2023
Whitney, I'm so sorry for your loss. He sounds like an amazing grandpa!
Marti Gibson Fisher - May 9, 2023
I am so sorry for the loss of another great Gibson man. I have many fond memories when I was young if Uncle John and Nellie coming to our house to play cards. Sincere sympathies from the kids of Frank and Vera. ❤️