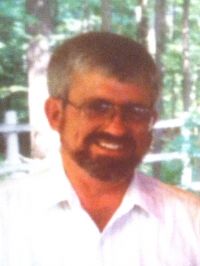 June 7, 1944 - April 15, 2014
Visitation
Friday, April 18th from 5-8 p.m. Moreland Funeral Home
Service
Saturday, April 19th at 1:00 p.m. First Presbyterian Church of Westerville
MILLER
John B. Miller, age 69, of Westerville, OH. April 15, 2014 at Willow Brook Christian Home where he was recovering from surgery. He was CEO of Cellar Lumber Co. where he began his career in 1972. A systems analyst for Armco Steel, Middletown, OH from 1967-1972. Graduate of Westerville High School in 1962, then joined U.S. Army Reserves and graduated from Miami University in 1967 where he was a member of Alpha Delta Phi. Longtime member of First Presbyterian Church of Westerville where served as Elder and was a member of the choir. People knew him to be "honest to a fault" and he made friends with everyone he met. John enjoyed cars of all kinds over the years and especially Mopar Muscle cars. He was a caring, loving husband, father and grandfather. Survived by his wife of 45 years, Mindy; sons, Andrew Scott Miller and Brian Patterson Miller; grandson, Noah Scott Miller; brothers, Dr. Don W. Miller and Tom (Roberta) Miller; nieces and nephews, Amy (Robb) Shannon, Stacy (Mike) Stelling, Paul (Christina) Miller, Jason Miller, Jim (Amie) Hempy and Sharyn Franklin; aunt, Mary Davis and uncle Walt King and their families. Preceded in death by his son, John Bradford Miller, parents, Don and Rachel Miller, and sister Jean Miller Dahoda. Friends may call at the MORELAND FUNERAL HOME, 55 E. Schrock Road, Westerville, Friday 5-8 p.m.. Graveside service will be held at Blendon Central Cemetery, 6330 Hempstead Road, Westerville Saturday at 10 a.m.. Memorial service will be held at First Presbyterian Church, 41 W. College Avenue, Westerville, Saturday at 1 p.m., Rev. Mark Gauen, officiating. In lieu of flowers, donations may be made to the Music or Scholarship Funds at First Presbyterian Church, the Wounded Warrior Project or charity of your choice.
Condolences
pam brockman reese - Apr 22, 2014
Dear
Mindy, I was so sorry to learn of John's death.I remember him adoring you and teasing you with a twinkle in his eye. I can only hope that that your years of happiness and good memories will comfort you now.
Please accept my sympathy and very best wishes.
Sincerely
Pam Reese
Please accept my sympathy andvery best wishes,
Sincerely,
Pam Reese
George Marker - Apr 21, 2014
I am sorry for the loss of a very fine gentleman. I always enjoyed going to Cellar Lumber to have meetings with John. He was a very gracious host. I will miss good sense of humor and smile.
Wilson "Mitch" Mitchell - Apr 21, 2014
John was the leader of "the Hiawathan Little Rascals". As we went through Longfellow, he was always friendly, good-natured, or easy to talk to, and a bit of a trickster. I will miss him. My sympathy at your loss.
Stephen Brown - Apr 18, 2014
Mindy, Our thoughts and hearts go out to you and yours. Sent message to all on my E Mail list about your loss, so, know our prayers are with you and yours, as well as with John. He's at rest now, and in a better place than the hospital. Love to all,
Stephen and Vicki Brown
Joe Nonnenkamp - Apr 18, 2014
My deepest condolences for your loss. I remember John well from his visits to Miami. He was always friendly and a joy to be around. My prayers are with the Miller family.
Bruno, Theresa & Julie - Apr 18, 2014
Mindy, Brian, Drew and Noah – Our prayers will continue for each of you during this time of sorrow. John has made his transition into heaven and we will miss him. God bless you all. Love your friends the Harris'
Dave Rarey - Apr 18, 2014
Mindy, sorry to hear of your lost, our prayers are with you and yours
Sharon Hanshaw - Apr 17, 2014
My thoughts and prayers are with you and your family – John was a very special person and he will be greatly missed!
Theresa McDunn - Apr 17, 2014
Dear Mindy & Family,
Just wanted to express our heartfelt sympathies for the loss of John. Since knowing you both since I was an infant and the close relationship you had with both of my parents, I think back to John's sense of humor and Mindy, your kindness and warm smile. As the years went by and I had children of my own, we would get together at various events. I always smiled and laughed at John's chuckle while he commented to me. "paybacks are a bitch!" Referring to the fact I was raising 3 boys of my own. He will always be remembered with a smile and the good memories he shared with my Mom & Dad. God Bless!
Lesley Burt - Apr 17, 2014
I am so sorry for your loss. My thoughts and prayers are with you and your family.
Kathy Schern - Apr 17, 2014
Our love and prayers go to you and your family. Mike and Kathy
Tom Ryther - Apr 17, 2014
Ah John
You have taken you class act on the road. Traveling, cruising, by a Chrysler muscle car I expect, preparing the way for we who will follow. You always were a planner. You were the light for many this side… now taking that special light of yours on. God speed my friend.
We, so many who miss you, will try to fold into our loss your good new work ahead of you.
Tom Ryther
Shannon - Apr 17, 2014
I am so sorry to read of your loss. I know the pain of losing loved ones and it's only natural to wonder why God allows this to happen, but I was comforted in knowing that God views death as an enemy and will soon bring death, sickness, pain and suffering to an end. (1 Corinthians 15:26, Revelation 21:4) and even more comforting is that He plans to bring our dead loved ones back to life one day. (John 5:28,29) I hope these scriptures help you cope until that day comes.
Michelle Regnier LeCrone - Apr 17, 2014
My deepest sympathy to all of John's family and prayers for joy in the memories. He's whole again in heaven now. I have many happy memories of John & our class of 1962! What a wonderful history we have. Love to all, Michelle
Patricia Balassone - Apr 17, 2014
Sorry for your loss.
Frank always enjoyed visiting with John. I am sure that Frank was waiting at heaven's door with a beer and pizza in hand for his good friend.
Diana Varrasso - Apr 17, 2014
I am so sorry to hear of John's passing. He will always be with you.
Jerry - Apr 17, 2014
It was sad to lose my long time friend John. He was a guy I could always count on if needed him. He left me with many great and fun memories.
Ray/Delores Dillon - Apr 17, 2014
Vary sorry for your lose.
Patti Meyer - Apr 16, 2014
Dear Mindy, I am so saddened to hear news about dearest John. We will all miss him. I send you my sincerest sympathy for your loss and hope that your family and friends give you a measure of comfort. Take good care. Love, Patti
Jeanie Luke Adams - Apr 16, 2014
Mindy,
I am so sorry to hear about John's passing. Please know that you are in my thoughts and prayers. Hugs, Jeanie
Sharon Lust Weaver - Apr 16, 2014
My thoughts and prayers are with you and your family With deepest sympathy Sharon Lust Weaver
Mindy - Apr 16, 2014
Dear Mindy and family, I have very fond memories of John and always enjoyed talking with him and the stories he would share. Sending hugs and thoughts at a very trying time.
Love, Mindy Griffith
Vivian Meredith - Apr 16, 2014
Our thoughts and prayers are with you and your family at this very sad difficult time. Much love George and Vivian Meredith
Beth Reifeis - Apr 16, 2014
Mindy,
You, Brian, and Drew are in our thoughts and prayers.
Sending love and peace,
Beth Reifeis