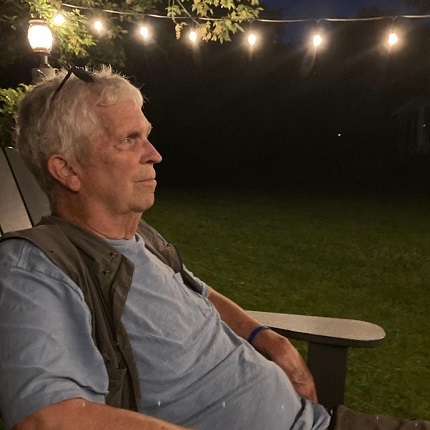 December 7, 1942 - May 15, 2022
John Bonbright Anderson, Jr. concluded his earthly journey on May 15, 2022, leaving to carry on, his wife of 56 years, Diane; daughter, Betsy; son, John; son-in-law, Bob Fradette; daughter-in-law, Patty Anderson; grandchildren, Zach and Joe Fradette and Jackson and Ally Anderson; as well as dear friends and extended family of in-laws and outlaws, nieces and nephews.

John's books, music, humor and family sustained him. He left for them his extensive library and music collection, along with his joy buzzer, whoopie cushion and "bullshit" stamp. His sometimes irreverent, often inappropriate humor lives on in endless stories and memories.

In his honor, consider donating to childhood cancer research (cc-tdi.org), or plant a tree, or do something kind for someone along the way, like he so often did.

Seriously, do something kind.