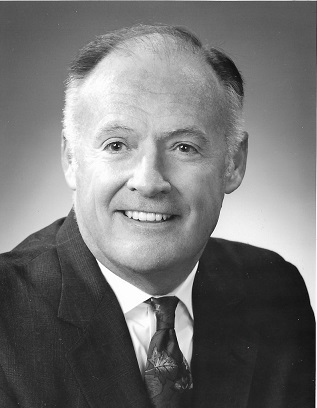 June 21, 1936 - March 21, 2022
Donald E. "Don" Yantis, age 85, of Orlando, Florida and Westerville, Ohio passed away peacefully on Monday, March 21, 2022 surrounded by family.

Born Donald Eugene Yantis, June 21, 1936, in Westerville, Ohio, Don was a proud graduate of Westerville High School, Class of 1954 and Otterbein College, Westerville, Ohio with a degree in Mathematics. Don started his career with State Automobile Insurance Company in the Underwriting Department in 1959. His strong work ethic and vibrant, engaging personality propelled his career advancement throughout State Auto until his retirement in 1993 as an Executive Vice President. Throughout his accomplished career, he inspired sales agents throughout the country with his sales team incentive programs and innovations in sales strategies. Don knew no strangers and was always listening and asking questions eagerly getting to know everyone he met.

Don was a sports fanatic and lifelong Ohio State Buckeye Fan. An avid golfer, Don spent his life playing his favorite game and sharing his love of the links with his family and friends. Most importantly, Don was blessed with great relationships from lifelong friends who were like family.

He was preceded in death by his parents, Samuel Perry Yantis, of Westerville, Ohio and Mabel Martha Snook, of McArthur, Ohio and his only sibling, brother Richard Yantis and sister-in-law, Jane Yantis of Westerville, Ohio.

Don is survived by his wife, Donna, whom he met in 1960 and married in 1962. Their marriage of 60 years was always a celebration of love, laughter and friendship, and took them on trips around the world and moves from Ohio to Florida and years of raising children and then spoiling grandchildren. He is also survived by his 3 loving children, son, Keith Yantis of Orlando, Florida; daughter, Karen Fox of Dana Point, California; son Kevin Yantis of Orlando, Florida and granddaughters, Riley Fox and Hadley Fox of Dana Point, California; Don's Brother-in-law, Dan Anverse of Columbus, Ohio; Sister-in-law, Sue Henry (John) of New Smyrna Beach, Florida; and several nephews and nieces.

Don will be laid to rest in Otterbein Cemetery, Westerville, Ohio with a private interment to be held at a future date.
Condolences
Dee Hoerig - May 20, 2022
Karen, I am so sorry for the loss of your dad. You and your family are in my thoughts and prayers.
James Dooley - May 20, 2022
My memories of Don Yantis are of a senior executive who merged knowledge and enthusiasm with a genuine sense of caring for others. He was and is an inspiration.
John Lambillotte - May 17, 2022
Mr. Yantis was a great man. I always enjoyed visiting with him at the house. And it was an honor and always very special when I had a chance to play golf in his foursome. Which, I might add, was a difficult task to get that opportunity because there was a long line of people waiting and an opportunity I don't think anyone ever passed up regardless of other obligations. He enjoyed the game so much always laughing and smiling. Such a friendly soul. You will be sorely missed but there is no doubt, there-you are right now organizing pot games with your buddies and smiling, laughing, enjoying every minute as it was here.
~ Mark, Arlet & Alonzo - May 16, 2022
When our loss fills us with sorrow, when tears express our heart's deepest feelings, that is when God's comfort comes. In this sorrowful time, we would like to extend to you and your loved ones our heartfelt condolences of your unimaginable loss.
Alison Swanson - May 9, 2022
Mr. Yantis, thank you for so many years of your sweet smile! You and Donna raised a beautiful family. I wish you peace. May his face shine upon you and keep you forever in his glory. XOXO Alison
Bruce Miller - May 9, 2022
An absolute gentleman of the highest order. Don's love and respect for the game of golf cannot be overstated. This was clear from the first time I met Don years ago. A true love for the greatest game that was carefully passed down from father to sons. Keith and Kevin, you were truly blessed to be given this gift from your dad. As my brother and I were as well. Knowing your Dad crystallized that for me. I'm lucky to have known Don. A life well lived. Miss you guys. Bruce
Brian - May 9, 2022
Mr. Yantis was a great a man and will be missed my many. I had the privilege of meeting him through his Kevin who attended UCF and played golf there as well. He was a great individual who had love for OSU sports, golf, politics and a deep love for his family and friends. The Yantis family is like a second family to me and Mr. Yantis will certainly be missed my many. RIP my friend.
Warren - May 9, 2022
I met Don on a few occasions. Each time he was true gentleman and loved to talk about golf. I enjoyed the few conversations we had. His son Keith is a great guy as well, and has large shoes to fill - and I know he will. RIP Don and know that your family and their friends treasure all the special moments and the you lived.
Bobby Spentzos - May 9, 2022
Don was truly an amazing man. He always made you feel welcomed and had an amazing sense of humor. I know he will be truly missed. But, his spirit and zest for life is something he passed on to everyone he met. So, those attributes will live on forever in others. God bless him and his family.
Smithy From Jackson - May 9, 2022
Don will forever by my favorite Ohio Republican. We met through his son Keith and instantly had a great connection. He actually had been to my hometown and met my Uncle who we talked about every time I saw him. I became Smithy from Jackson to Don. A nick name I think of fondly these days. Don will be remembered by all as a friendly face that would just draw you into a wonderful conversation, a great, great man.
Gary turchin - May 9, 2022
Don was a true gentleman, friend, diplomat and a loving husband and father! I will miss you Don. Just know your memory will outlive us all… keep the golf cart seat warm for when we all get there buddy! Your friend, Gary