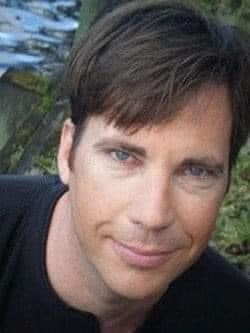 May 19, 1962 - April 20, 2022
Visition
Sunday May 8th from 2-4 pm at Moreland Funeral Home
Service
Monday, May 9th at 11 am at Resurrection Cemetery Chapel
David Andrew Roberts, 59, of Columbus, Ohio, passed away on April 20, 2022. He was predeceased by Father, Warren Roberts and Brother, Michael Roberts and he left behind Mother, Carolyn Roberts; Sister, Diane Pincheon; Nephew, Michael Roberts and Nieces, Jessica Hughes, Devan Pincheon, Ashley Pincheon, and Sophia Pincheon.

David was a loving and caring son, brother, uncle, cousin and friend. He graduated highschool from St. Francis Desales in 1980 and went on to pursue an engineering degree at The Ohio State University. He became a certified real estate appraiser and assisted the homeowners of Columbus for over 25 years.

David was a talented craftsman and a gifted musician, who built his own guitars. In his free time, he enjoyed riding his bike, playing tennis and creating art. David invented The Game of Time and authored three books about the same subject designed to help people heal. Through The Game of Time, David impacted many lives and formed various friendships across the globe. His generosity and insight will be missed by all of us.

We welcome all who want to come to celebrate his life. Visitation will be held from 2:00-4:00 pm on Sunday, May 8th, 2022 at Moreland Funeral Home and his funeral service will be held on May 9th, 2022 at 11:00 am at Resurrection Cemetery Chapel.
Condolences
Sue Ellen Sheets - May 6, 2022
I am so sorry for your loss. My heart is heavy with sorrow. I am praying for all of your family. ♥️ Dave was truly loved and will be missed! ♥️
Vickie Bryans - May 2, 2022
My heart aches for you and your family. So very sorry for your loss. 🙏
The Saastamoinen/Backiel Family - May 1, 2022
Our thoughts are with you and your family. Sending love and healing thoughts during this difficult time.