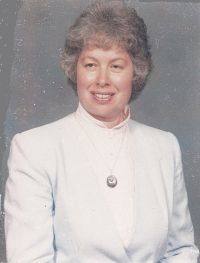 March 3, 1941 - March 13, 2014
Service
Saturday, March 22nd 2:30 P.M. Moreland Funeral Home
PONTONES
Carol Pontones, age 73, of Westerville, OH, died March 13, 2014, after living with breast cancer for over 27 years. She was especially grateful to Dr. Bertha Bouroncle who was her first oncologist. This doctor gave Carol hope for a longer future, which in turn allowed her to enjoy life with her granddaughter. Born March 3, 1941, Carol was the daughter of the late Lawrence and Ethel Lucas of Magnolia, OH. She also had a brother, Rodney, who died at the age of 26. Carol attended Mt. Union College in Alliance, OH, and The Ohio State University. Since her dad graduated from OSU in the 1930's, she became a "rabid" Buckeye fan her entire life. She was a gardner, modern electronics fan and an enthusiastic traveler, who enjoyed seeing the USA and our National Parks. She was a community volunteer, missionary, and enjoyed teaching piano lessons to many students for over 25 years. Carol had a positive and joyful attitude towards life. She is survived by her husband of almost 49 years, John; daughter Elaine (Brian) Davis; granddaughter Kerilyn; and numerous nieces and nephews. Carol donated her body to The Ohio State University. Memorial service will be held at MORELAND FUNERAL HOME, 55 E. Schrock Road, Westerville, Saturday, March 22, 2014 at 2:30 p.m
Condolences
Shannon - Mar 14, 2014
I am so sorry to read of your loss. I know the pain of losing loved ones and it's only natural to wonder why God allows this to happen, but I was comforted in knowing that God views death as an enemy and will soon bring death, sickness, pain and suffering to an end. (1 Corinthians 15:26, Revelation 21:4) and even more comforting is that He plans to bring our dead loved ones back to life one day. (John 5:28,29) I hope these scriptures help you cope until that day comes.
Jennifer Wright Jordan - Mar 13, 2014
Auntie Carol thank you so much for always making the effort to see my mom Violet on your cross country trips with Jackie. And for the many times you came and saw me in many different states. Your kindness and love you have shown my family will never be forgotten. I will cherish the pictures and all the memories I have of you. Rest in Peace.
Jennifer Wright Jordan
Amanda Pierce - Mar 13, 2014
I'm am so sorry to hear about Carol's passing. I will keep you all in my prayers. John, Elaine, or Brian if there is anything I can do please let me know. Carol was a sweet and caring Wife,Mother, and Mimi. Sending hugs from Matt, Luke, Landon and Amanda.
Melvin and Tanya Davis - Mar 13, 2014
Dear John, Elaine, Brian, and Kerilyn,
We are sorry to hear of Carol's passing, and our prayers are with all of you.
Please know that we love all of you.
Tanya and Melvin