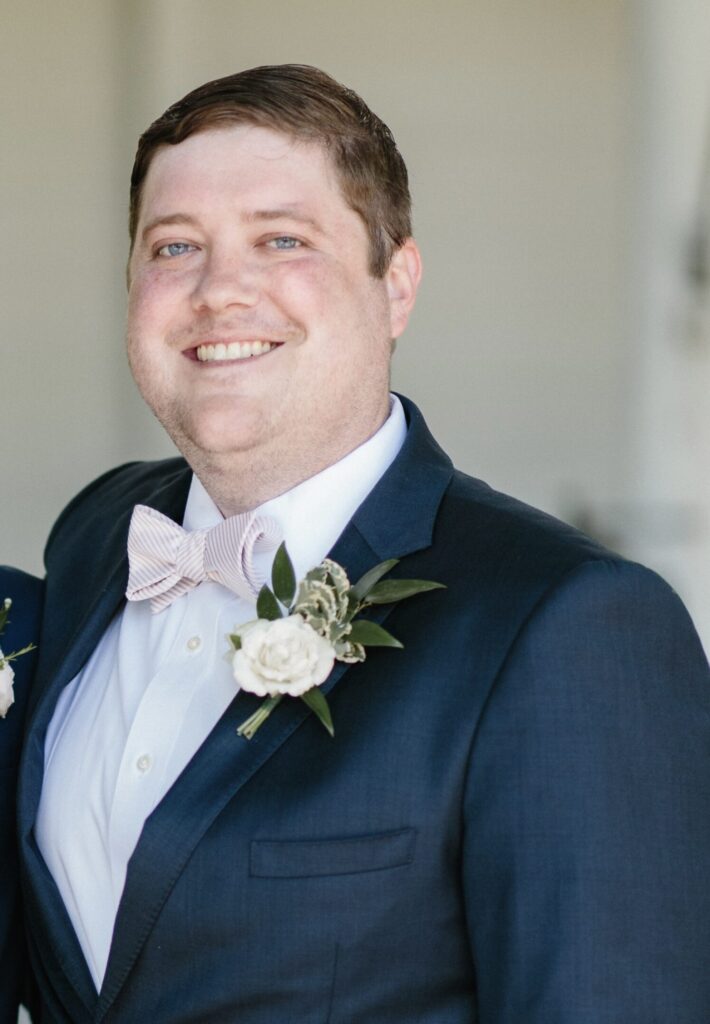 August 30, 1988 - May 10, 2023
Visitation
Monday, May 15th from 3-6 p.m. at Moreland Funeral Home
Andrew Eric Angermeier (Tony to many of his friends), died unexpectedly of cardiac arrest on May 10, 2023. His family and friends are greatly saddened by the loss.

Andrew was born in Cleveland in 1988 and raised in Westerville, graduating from Westerville North High School with the class of 2007. He went on to earn a bachelors degree in sports management from
Ohio University.

A compassionate and caring person, Andrew was also fun to be around. He was loved deeply by his parents, sisters, aunts, uncles, cousins and his surviving grandfather Papa Rudy along with his many friends. Known as Bigfoot to his adoring nephews and niece, he was passionate about sports, family games, and music.

Andrew is survived by his parents Eric and Mary Angermeier of Westerville, sisters Amber (Rick) Weekly of Buffalo, Illinois, Jenna (Mark) Touhey of Lafayette, Indiana, and Kayla (Graham) Gordon of
Bloomfield Township, Michigan. He will be remembered and missed by his nephews Logan, Carson, Lincoln, Grayson, and Miles along with his niece Avery.

Visitation will be held at Moreland Funeral Home, 55 E. Schrock Road, Westerville, OH 43081 from 3-6 pm on Monday, May 15, 2023. A celebration event will be held after at a yet to be decided location.

In lieu of flowers, the family asks you to consider donations to the American Heart Association.
Condolences
Theresa Bush - May 15, 2023
So terribly sorry for your loss! I'm thankful he was blessed with such a great family. You are in my prayers.
Byron and Debbie Sohovich - May 15, 2023
We are so saddened to hear of Andrew's passing. Please know your family is in our thoughts and prayers.
Lisa and Jack Morris - May 15, 2023
Thinking of you all today with our heartfelt sympathy.
Karen Sherman - May 15, 2023
Words cannot express my sorrow at hearing this news. It is at times like these when we especially lean on the shoulders and rest in the arms of our Savior for our comfort and peace. Blessings to all the family.
Jim and Becky Sullivan - May 13, 2023
Eric and Mary we are so sorry to hear about your loss no words can adequately express our sorrow and sympathy for your loss. Please know you and your family are in our thoughts and prayers.